Post by BearDownMU on Dec 19, 2019 12:01:47 GMT -5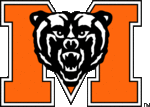 Also, as far as the students go, it's going to take time. Tradition takes time. Consistently winning will help. Mercer continuing to make headway in the local community will help. The continuing commitment to an amazing gameday environment will help. There is still a significant season ticket holder base, which is good. Fundraising continues to increase. Brian Gerrity is killing it for the Mercer Athletic Foundation. All arrows are still pointing up. I personally thought there would always be a potential lull after how rabid it was the first couple of years. It will be hard to match that excitement no matter what is done, but I'm confident things will rebound. Hard to get inspired with a bunch of 5-6 seasons.
And for those that give it up, or don't participate, it's there loss. I've been to most all the SoCon schools for away games. Our experience is awesome.
I have seen a fundamental shift in college football, though, especially at the FCS level. Attendance is down just about everywhere, so I'm not sure it is just a "win more and they will come" scenario. What Mercer is seeing is a continuation of a trend that is felt throughout most of the sport, they just happened to get in the game while it was happening.
I don't think there's a simple answer to the question.
I have no science to back this up, and certainly attendance is down around ALL of college football, but it is interesting that the FBS dip is really small (based on the 2018 numbers I saw with some quick research), about 0.8%. FCS down 4.5%.
While I believe there are a lot of contributing factors, but gut tells me the availability of broadcasts has got to be a major players. The streaming element of ESPN+ (formerly ESPN3) and for a short while, the SoCon Digital Network, presented to option that FCS fans didn't have for a very long time. Wholesale availability to watch pretty much every game of the season on a screen at home. Used to be if you weren't there, you weren't seeing it. Maybe you listened to it on radio. But that's technology making an impact. Has to be. I think that's true for FBS as well, if we're being honest. Because big games were always on TV, but now pretty much every game is always on TV. Fox Sports, CBS Sports, 45 different ESPN channels, SEC/ACC/Big10 Networks. so many ways for people to "consume" football.
Like I said, perhaps it's other things, but the broadcast availability changes in the last 10 years HAS to be a major factor. So then the real question is: We know less people are physically there, but are less people actually watching games? Not sure.